RETROFIT REFRIGERATION DOORS
RETROFIT DOORS
Retrofit doors are proven to be the best solution to achieve massive energy savings on refrigerated multi-deck cabinets. WSL Refrigeration can retrofit either glass or PVC doors to your existing equipment to start saving immediately on your energy and lowering your costs remarkably.
Refrigeration is the major energy consumer in food stores, typically resulting to more than 50% of overall energy costs. The doors retrofit is the fastest measure to REDUCE CONSUMPTION, amounting to a proven and measurable REDUCTION OF UP TO 40%, compared to open wall cabinets. The investments have the SHORTEST ROI and the lowest investment costs, compared to the replacement of cabinets or refrigeration systems. The installation of doors also improves refrigerated display cabinet efficiency and the lifetime of cabinets, resulting in reduced requirements for refrigeration system refurbishment and replacements. In addition to energy savings and efficiency, refrigerated cabinets with doors reduce the leakage of cool air into ambient aisles, thus helping to reduce 'cold aisle syndrome'. Consequently, customers tend to spend longer browsing the products in cabinets.
WSL Refrigeration, as a producer of cabinets and integral parts, brings its technical knowhow from decades of development and testing in its own laboratories and on the field. We offer a wide range of solutions, suitable for all needs. The doors in our products cover all customer requirements, starting from the U VALUE of 1,1 (W/(m2.K), fulfilling the highest industry standards.
With a strong local in-house service structure and years of experience in project management WSL offers a TURNKEY solution with minimal investor involvement. Our projects are executed on the highest quality level, respecting the deadlines and the customers' requests. Our retrofit solution is implemented on all cabinets, regardless of brand or production date, with measurements and installations performed on site.
Send inquiry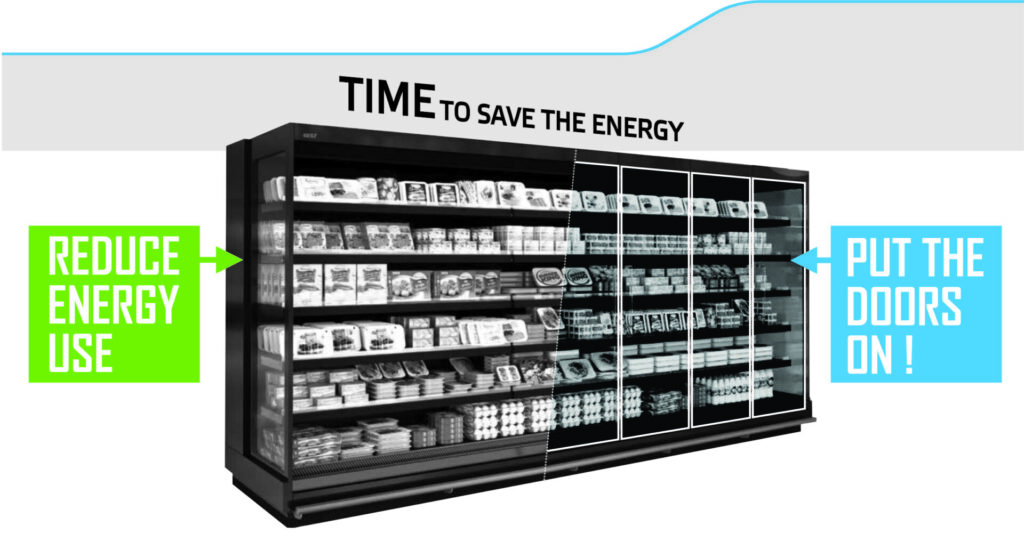 GLASS DOORS
You can choose among positive or negative hinged doors, for (semi-)vertical or horizontal refrigeration cabinets.
Outer glass: Tempered
Inner Glass: Low-E Coated
Self-closing
Double/triple glazed
100 % transparent
Easy and quick access
LED-light application
Sleek and Aesthetic design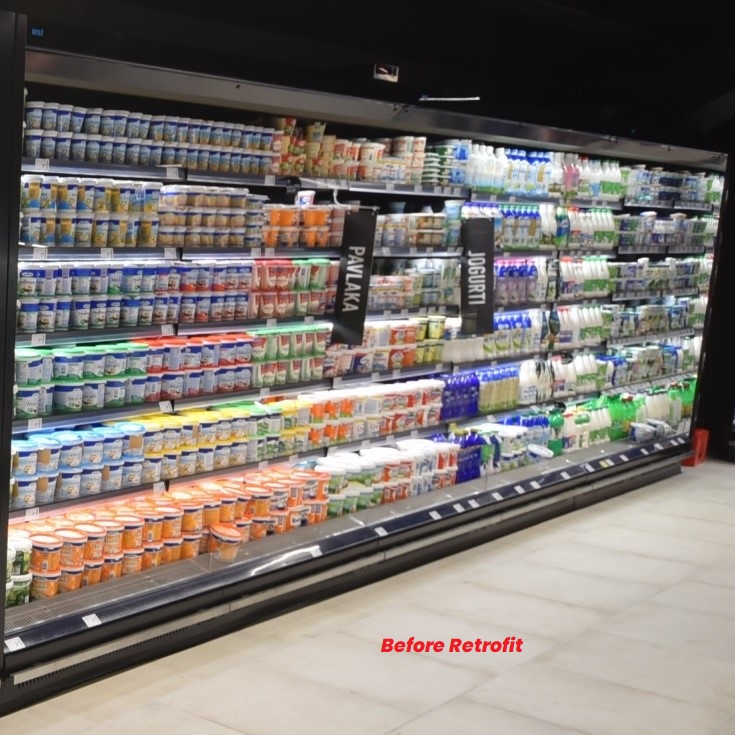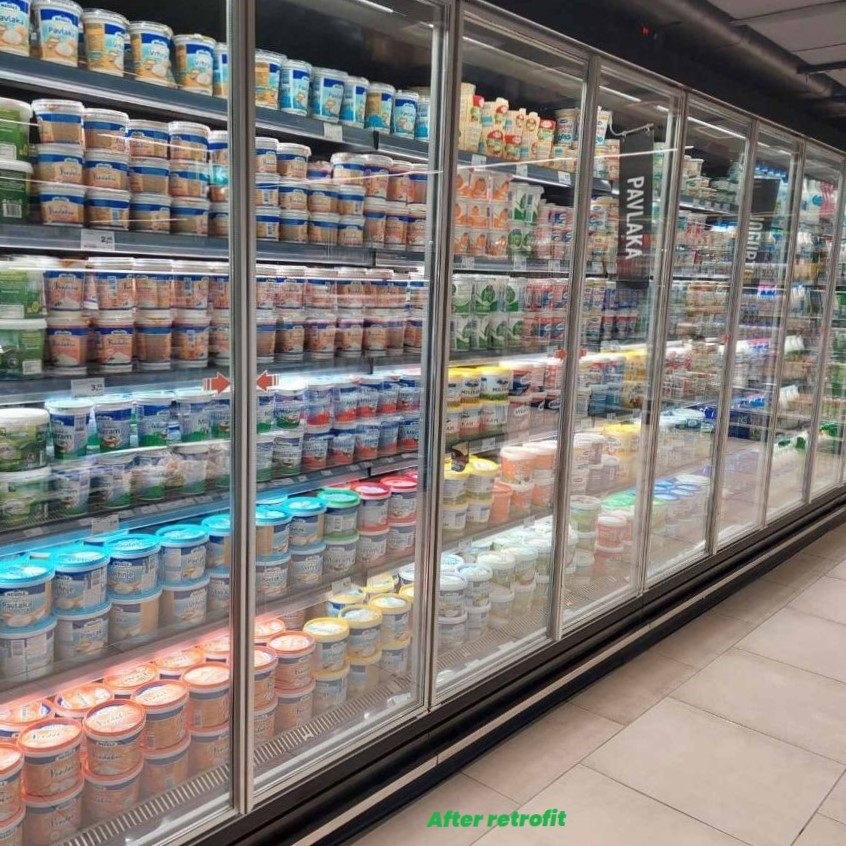 SLIDING DOORS
For vertical or horizontal cabinets.
Outer glass: Tempered
Inner Glass: Low-E Coated
Soft closing
100% transparent
Self-closing
LED-light application
Sleek and Aesthetic design
For narrow aisle space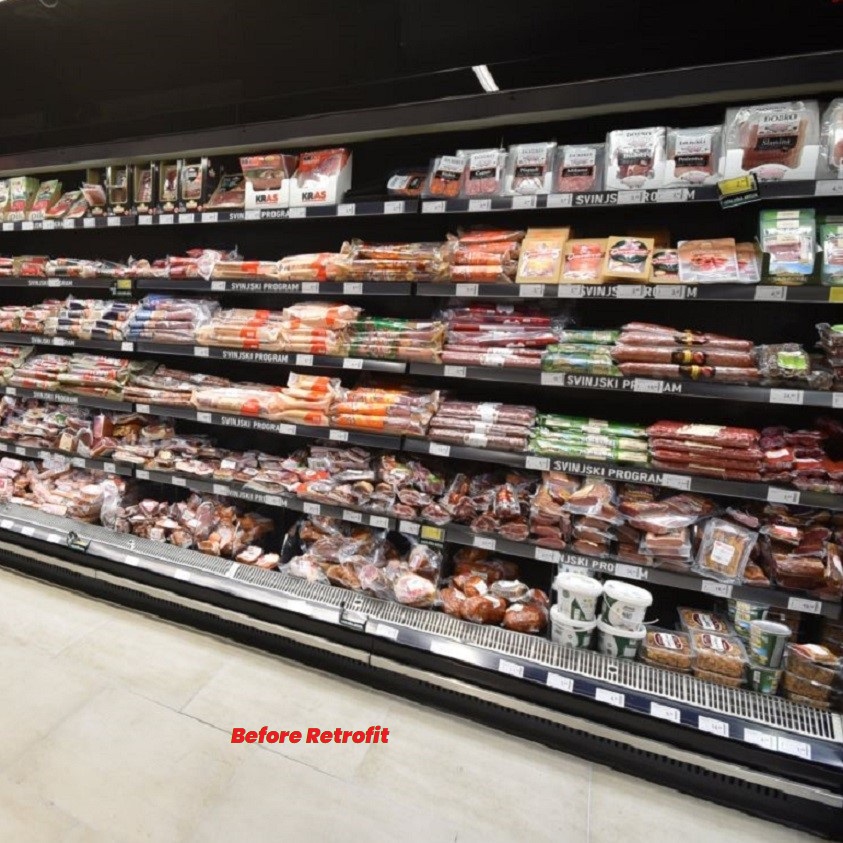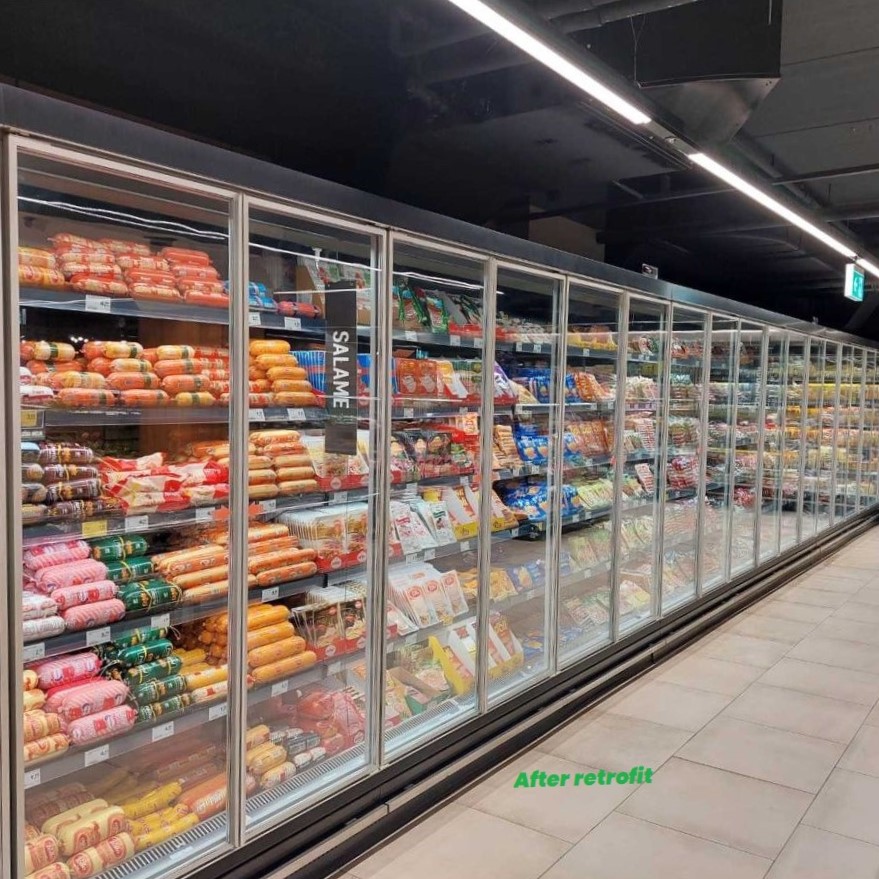 For optimal results in energy savings Retrofit Doors can be combined with retrofit LED-lighting systems.